Monday, November 21, 2022: Four scintillating matchups await this coming Friday night at Bangkok's famed Rajadamnern Stadium with the final four combatants meeting in the semifinals of the Raja World Series male and female lightweight and flyweight tournaments, respectively.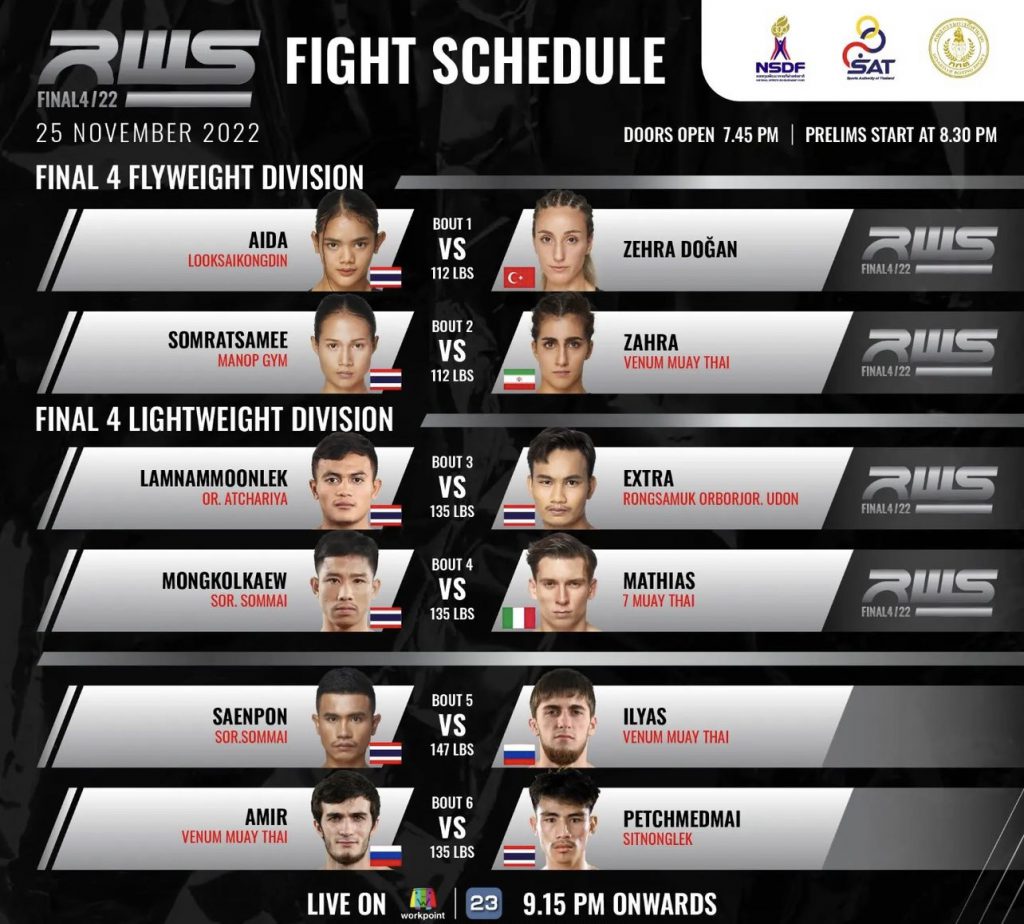 Thailand's Aida Luksaikongdin will clash with Turkish fighter Zehra Dogan and another Thai fighter, Somratsamee will face off against Iranian fighter Zahra VenumMuayThai to see who will make it to the final of the flyweight female tournament.
In the mens lightweight tourney, Italian star Mathias Cassarino will meet Thai star Mongkolkaew Sor Sommai and in an all Thai showdown, Lamnamoonlek Tded99 will sqaure off against Extra OrBorJor Udon to see who will make the final in late December.
The show starts at 8:30pm and tickets are available prevent via https://rajadamnern.com/tickets/?mbYear=2022&mbMonth=11&mbDate=25 and on the night at the stadiums ticket office.