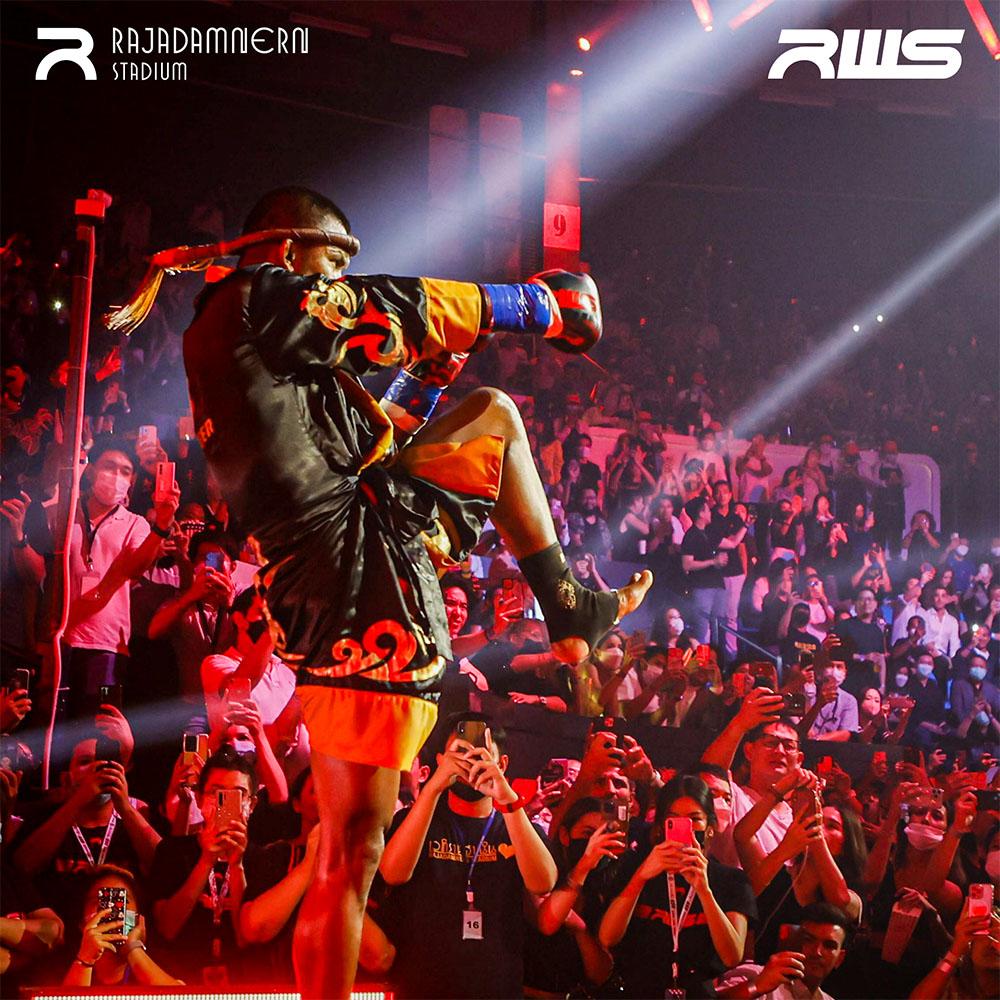 RAJADAMNERN STADIUM
This beautiful, rustic old building in the heart of the governmental district of Bangkok, is a must visit for not only MuayThai aficionados, but also for any and every visitor to Bangkok. Rajadamnern stadium is a true coliseum to watch the beautiful art of the sport of eight limbs in action.
​
The stadiums coveted history and long list of legendary champions shows no sign of waning, and over the last few years, it has under gone a renaissance of new vibrancy in putting on fantastic MuayThai shows.
GETTING THERE:
There are no MRT or BTS public transport stations in the immediate proximity to the stadium, so your best bet is to take a taxi or a Tuk Tuk to the stadium. It is truly well worth taking the latter option, as the stadium is located in one of the most beautiful parts of the city.
FIGHT SCHEDULE
Monday: 7 pm
Tuesday: 7 pm
Wednesday: 6.15 pm
Thursday: 6 pm
Friday: 6 pm
Saturday: 7.30 pm
Sunday's: 6.15 pm 
​
TICKET PRICES
Ringside B2,000
​
Blue Zone B1,800
​
2nd Tier B1,500
​
3rd Tier B1,000
ABOUT
Owner: Rajadamnern Co Ltd/GSV 
Stadium CEO: Thainchai (Bank) Pisitwuttinan
Opening Date: December 23, 1945