Friday, July 1, 2022: The sport of MuayThai took center stage today at the headquarters of the Tourism Authority of Thailand (TAT) in Bangkok with the signing ceremony and launch of the AMAZING MUAYTHAI program, a joint collaboration between the WBC MuayThai and the TAT.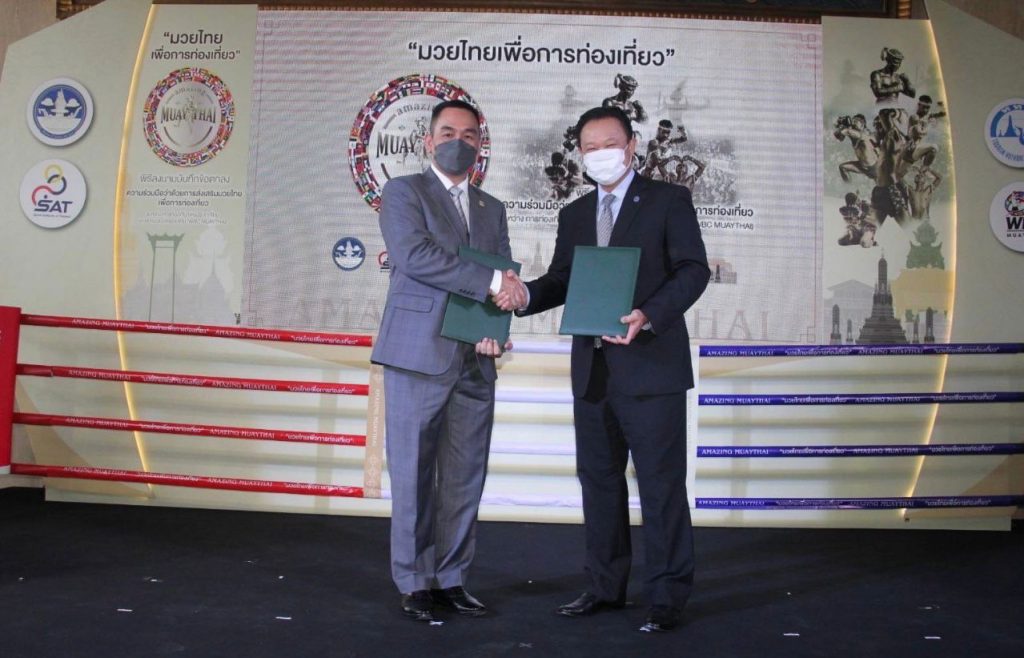 This program aims to promote the sport and culture of MuayThai, from Thailand to the world and back to Thailand, with a global collaboration campaign involving many key stakeholders.
The launch of the ??????? ???????? program in Bangkok by WBC MuayThai Diamond champions, Petchmorakot Petchyindee and Mehdi Zatout, current WBC MuayThai world champions Nabil VenumMuayThai and Sajjad VenumMuayThai, and young stars Kwankao and Petchaektho Boomdeksian.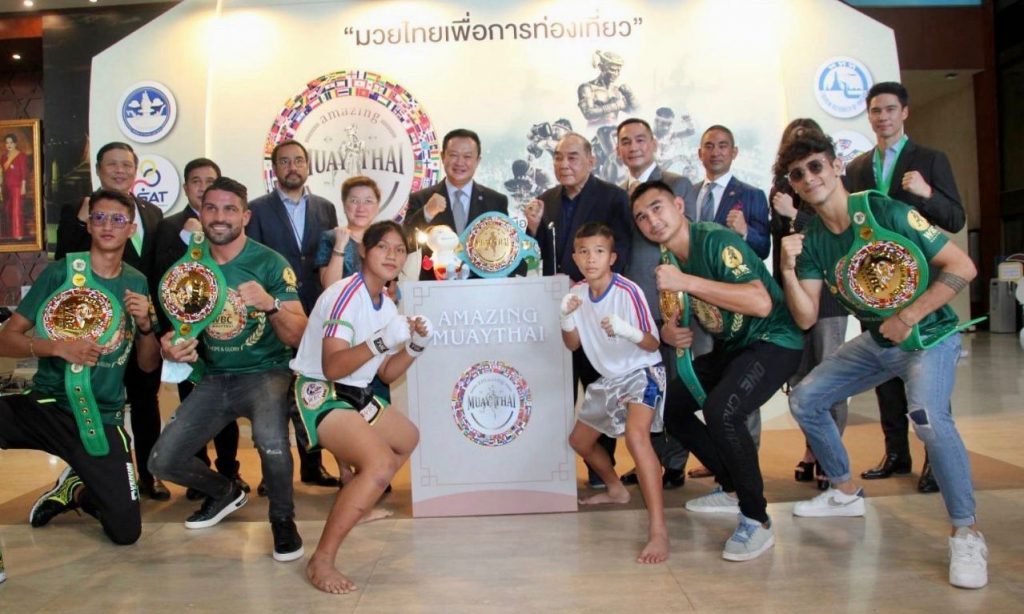 Tourism Authority of Thailand Governor Yuthasak Supasorn stated he was proud to see MuayThai play such an important part in many people's lives in Thailand and around the world and believed it has a valued role to play as part of Thailand's soft power approach to restoring a strong economy after the COVID-19 pandemic.
In attendance at the ceremony were WBC MuayThai Executive-Secretary Colonel Thanapol Bhakdibhumi, Miss Orapin Harncharnchaikul, from Thailand's Ministry of Foreign Affairs, and the CEO of the Mae Fah Luang Foundation, M.L. Dispanadda Diskul.