Friday, January 21, 2022: Global Sport Ventures Company Limited or GSV, an affiliated company of Plan B Media Public Company Limited, announced its collaboration with Rajadamnern Stadium, the first Muay Thai stadium in Thailand and one of the oldest in the world. GSV will invest in Rajadamnern Stadium Company Limited and lead the direction of Rajadamnern Stadium with the goal to be the Global Hub of MuayThai.
The parties will collaborate with leading Muay Thai promoters in Thailand and extend cooperation to global sports organizations to build Muay Thai as Thailand's Soft Power. The acquisition process will be completed by the end of January.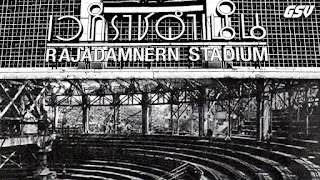 Mr. Thainchai Pisitwuttinan, Chief Executive Officer of Global Sport Ventures Company Limited (GSV) revealed "For over 76 years, Rajadamnern Stadium has long been the foundation of Thailand's Combat Sports in which we've witnessed many great fights in the past. It has also been the birthplace for many legendary heroes throughout history.
"Rajadamnern Stadium is also well known to foreigners as one of the most charming historical destinations in Thailand. It is the place to experience the authentic MuayThai atmosphere.
"GSV plans to Revolutionize Muay Thai to reach the new generation and sports fans around the world with the goal of making Rajadamnern Stadium the Hub of Muay Thai through our plan of "Modernizing Muay Thai 360 degree":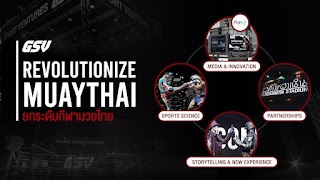 Media & Innovation: With the support from Plan B Media Public Company Limited, GSV will deliver our Muay Thai contents to all audience groups through our 4Os strategy: Online, Over the air, Out of home, and On-ground. We will also leverage Data Analytics technology to evaluate Muay Thai to the new global standard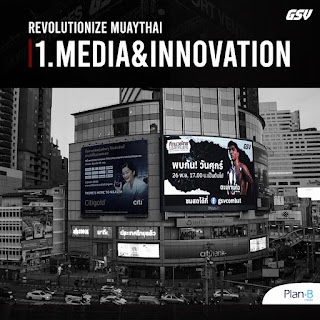 Storytelling & New Experience: We will create new experiences for both the fighters and fans by providing world-class facilities and media experience at Rajadamnern Stadium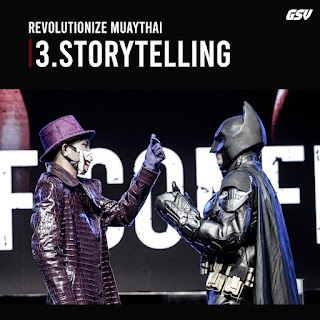 Partnerships: We will collaborate with Muay Thai's leading promoters in Thailand and globally to co-develop the Muay Thai ecosystem to be sustainable and highly professional.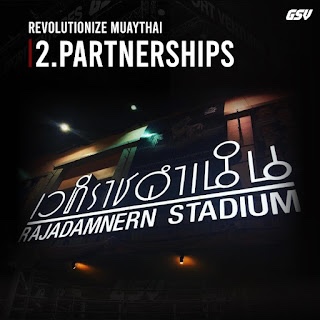 Sport Science: We will elevate Muay Thai through sport science to unlock fighters' potential to reach the standard of world class athletes.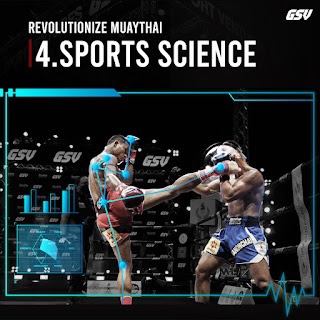 "We aim to collaborate and work alongside every party in the industry and to be the bridge that connects Muay Thai industry to the world of media, technology, and fashion in order to develop Muay Thai to be the world-class Soft Power."
Mr. Chit Chiawsakul, Managing Director of Rajadamnern Stadium revealed that "As the representative of Rajadamnern Stadium, I am delighted to have GSV and Plan B as our partner. Since Rajadamnern was established in 1945, we have been the pillar of Muay Thai for over 76 years. Our goal has always been to develop Muay Thai as Thailand's national sport, and we believe GSV is the best partner for our cause. This partnership will help elevate Rajadamnern and Muay Thai to be recognized as the world class stadium and professional sport around the world.
With the support from Plan B, the leader in Out of Home media and collaborative sport marketing, GSV team will be equipped with comprehensive media channels. Plan B group has been hugely successful in Football and other sport activities, including the transformation of fans experience in Thailand during Tokyo Olympics 2020. We are confident GSV and Plan B will be the force to uplift our Muay Thai industry to the new standard.
Apart from being the new generation team with great passion, GSV team also comes with extensive experience in working with global players such as HBO, ESPN or DAZN at world class sport centers like the Madison Square Garden. I believe GSV will bring in new perspectives and resources that will help us develop Muay Thai standard to the next level."
Mr. Thainchai Pisitwuttinan stated "I would like to express my deep gratitude to Rajadamnern Stadium's management team for their trust in GSV. I believe that their 76 years of legacy and wisdom and our young spirit will be the perfect combination to build the NEW ERA OF MUAY THAI"