Sunday, August 8, 2021: Yokkao return to action today in Bolton, England, for their first show since the beginning of the Covid-19 pandemic.
They have amassed a host of the finest talent on the island of Britain and a handful of top talent from around Europe for today's two shows. All the details are below.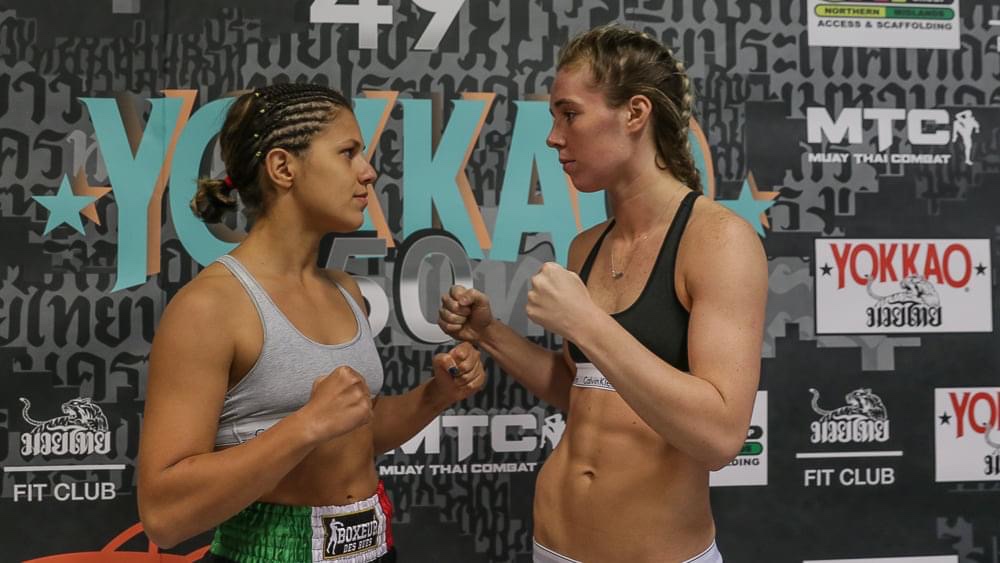 ? Bolton Arena, England
⏰ 11:30pm (Thai time)
? Watch live via SiamFightNews Facebook
? Watch Luca via Yokkao YouTube
? YOKKAO 49 LINEUP ?
Chris Shaw (63.2kgs) ? Panicos Yusuf (63.5kgs)
Meg Corwell (52.5kgs) ? Rhona Walker (52.5kgs)
Josh Hill (70kgs) ? Jack Maguire (70kgs)
Adam Haslam (60.8kgs) ? Anton Austin (60.3kgs)
Yannick Goitom (53.1kgs) ? Tyree Stevens (52.5kgs)
? YOKKAO 50 LINEUP ?
Jordan Watson (70.8kg)?Francisco Valderrama (70.8kg)
Niamh Kinehan (61kgs) ? Chiara Vincis (59.2kgs)
Lee Williams (82kgs) ? Scott Stewart (80kgs)
Nathan Bendon (63.5kgs) ? Brian Totty (63.5kgs)
Myk Estlick (61.3kgs) ? Matty Holleran (61.7kgs)
All photos are courtesy of Yokkao.